Dermatology Treatment for WOC: Can You Trust Botox, Fillers, Peels, Lasers?
10 Jan 2022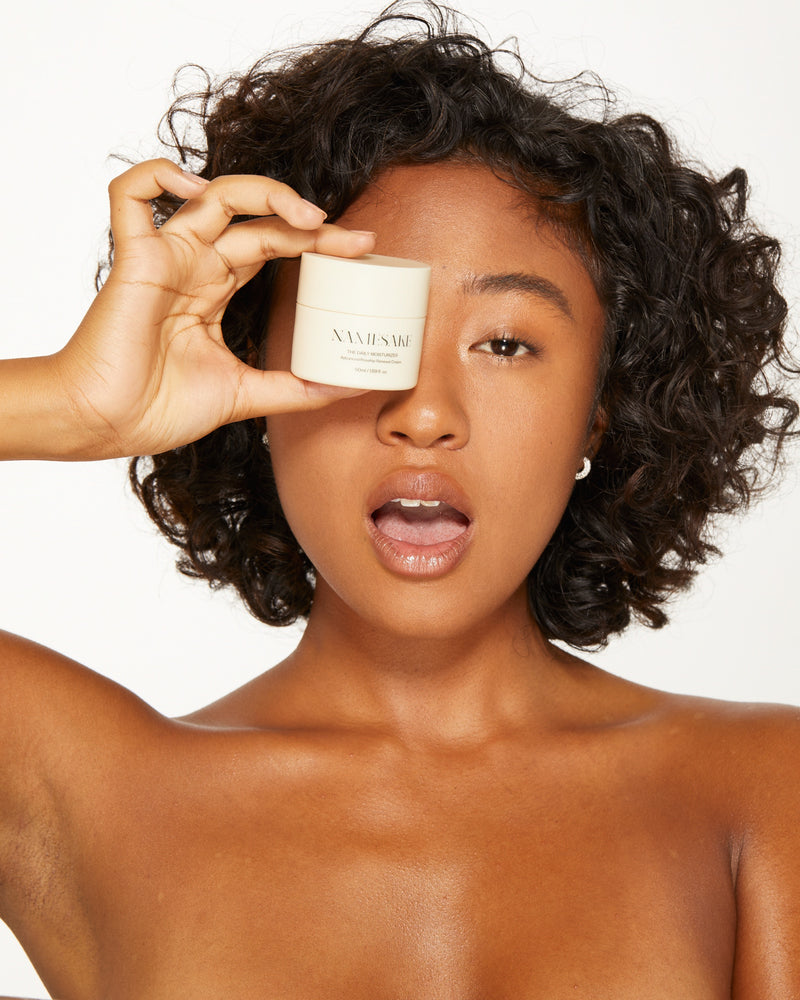 Heading 
What are your major skin concerns? As a woman of color, you take pride in your melanin and the way your even, clear complexion radiantly glows on your best days. Though it's sometimes hard to find makeup to match your skin tone, you still manage to concoct your own by mixing foundations. Unfortunately, the same can't be done with skincare products!
You don't want to waste your time or money trying different products that work amazingly on fairer skin tones, yet only give you minimal results. Your skin concerns and the way your skin is affected differs from the way skin concerns look or feel on fair skin. For example, it's been said Rosacea only affects people with fair skin, when we know now women of color also struggle with this skin condition. Though redness might be harder to see, darker skin is more likely to experience inflammation and hyperpigmentation issues when dealing with Rosacea. Most Rosacea treatments are still aimed toward fair skin. It can be an extreme pain to find treatments for skin conditions solely formulated for women of color and you find yourself constantly wondering if your skin will actually benefit from popular skincare lines. 

Your skin is an organ that needs intensive care to stay healthy and protect your other organs. You want it to be silky-smooth, supple, and clear from skin concerns, like eczema, dark spots, and the telltale signs of aging. Of course, the best advice to get there is to keep a healthy skincare routine with specific treatments that work well on your skin type. Even so, you might feel you need some extra help!
There's no shame in wanting to look and feel your best and if that's keeping your skin looking youthful and lifted with an even tone, then a trip to the dermatologist is the next step to add to your skincare routine. 
What is a Dermatologist?
Have you avoided making an appointment with a dermatologist, because you want to figure out your skin's needs by yourself? A trip to the dermatologist will help you identify any skin concerns you may have overlooked and find treatment options that will work for you. This might take a few times of trial and error treating your skin with a variety of treatments and medications or skincare products that commonly work to enhance your skin. The goal here is to see a professional and bring your skin back to health.
So, what is a dermatologist? A dermatologist is a doctor who specializes in treating up to 3,000 conditions having to do with hair, skin, and nails. Dermatologists are trained to identify and treat skin conditions to help you gain more confidence or help make life more comfortable, especially if your skin concern has been hurting your quality of life.
Several treatment options, like Botox and fillers, have become really popular in the mainstream media. From celebrities to news anchors, it seems everyone is getting their skin lifted, plumped, and looking its best. If you're interested in trying these types of treatments, it's as easy as finding the right dermatologist for you who offers the services you want. 
Botox:
Has botox been on your mind lately? Yes, your skin has a slower aging progress than fair skin, but that doesn't mean you need to shy away from a helpful dose of botox. 
Still having trouble seeing yourself as youthful as you feel? Are you dealing with droopy eyes, laugh lines, and seeing skin sag where it didn't used to? Even though these are not noticeable to others, they personally bother you. That's good enough of a reason to do something about it!
You can request botox treatment at the dermatologist office to help smooth:
Fine lines
Wrinkles
Creases
Crows feet
Frown lines
Botox will also help you tighten any loose skin. Use botox as a preventative treatment toward any future wrinkles, because this injection doesn't work so well on deep set wrinkles. 
Filler:
Unlike botox that targets facial muscles and nerves to lessen facial movement to prevent wrinkles, fillers work to bring volume back into your skin. This treatment has become so much more common to plump underneath your problemed areas to get rid of wrinkles and creases while bringing symmetry to your face, too.
As you age, your skin will lose firmness and volume overtime. Lack of preventative care, a good skincare routine, sunscreen, and so much more can be the cause of inevitable wrinkles or sagging skin. It happens to all of us! 
Here are some skin concerns that benefit from facial fillers:
Diminish fine lines and wrinkles
Plump lips
Contour jaw
Restore sunken cheeks 
Give even facial symmetry
Laser:
If your skin concerns have more to do with dryness, rough skin with discoloration, it's time you looked into laser treatments with your dermatologist. Using strong, precise laser treatment is your answer to non-invasive cosmetic surgery. Also, if needles aren't your favorite, laser treatment is a better route for you.
Benefits of laser treatment pertaining to skin conditions:
Reduce Rosacea redness
Smooth skin texture
Add moisture
Shrink pores
Get rid of dark spots
Eliminate acne/scars
Reduce fine lines and wrinkles
You can use laser treatment by a trained dermatologist for skin resurfacing, too. This specific treatment option will remove layers of skin, revealing a renewed, youthful look.
Chemical Peel:
Getting rid of damaged skin cells with a chemical peel treatment from your dermatologist will help with a wide range of skin issues. However, you need to make sure you're clear with your dermatologist by asking if they have experience treating darker skin tones.
As a woman of color, you may have heard of chemical peels gone wrong, where someone's had a horrible experience. Though not too common, there are cases of WOC dealing with dark spots from hyperpigmentation and inflammation after getting a chemical peel treatment. This is why it's best to ask your dermatologist in depth questions about your skin tone beforehand. 
Chemical peels benefits help reduce:
Rosacea redness

Fine lines and wrinkles

Acne

Melasma

Hyperpigmentation
Finding a Dermatologist to Treat POC?
You don't want to waste your time with a dermatologist that will only sweep your skin concerns aside, because they lack experience in treating POC. Let's be real, women of color often experience unfair treatment and treatment options when they seek help from a medical professional. It wasn't until the 1985 Report of the Secretary's Task Force on Black and Minority Health (Heckler Report by former Health and Human Services Secretary Margaret Heckler) that the medical world acknowledged and began to comprehend that POC go through the same amount of pain as lighter skin tones. In fact, black and minority women, thought to have higher pain tolerance, were refused the same dosage of pain medication as fair toned women while in labor. 
This idea of having higher pain tolerance comes from the "thicker skin" idea that still clouds the minds of many health care professionals today. So, what can you look for when trying to find the best dermatologist to help you?
Here's a quick checklist of questions to use when you have a consultation with a dermatologist: 
Have you successfully treated dark skin with this treatment?
How will this affect my skin?
Will this work with my skin tone?
What are the side effects and how will you treat them if need be?
What are the best scenario results from your experience?
How long will the treatment last?
Before and after care?
We want to make sure you're fully prepared when you're ready to get treatment at the dermatologist office. Keep this list of questions handy to use or tweak to your liking. You can thank your high levels of melanin that gives you extra protection from harmful, aging UV rays, plus your natural collagen that keeps your skin tight and firmer for longer. This magic duo definitely makes a difference putting off visible signs of aging, like wrinkles and fine lines. When it's time, you'll know, and we'll be rooting for you!
Find a dermatologist that's right for you with experience working on WOC by visiting Skin of Color Society!